What "I Peep BXS" Offers?
ABA therapy involves direct treatment with trained professional and board certified behavior analyst (BCBA) in the comfort of your home. We work collaboratively as an interdisciplinary team to get your child the best-individualized plan.
Insurance Coverage Consultation - [No Charges Applied]
I PEEP BXS specializes in finding the best insurance coverage for our clients to allow them to afford the expensive professional ABA therapy their loved one needs. Everyone deserves the best and most competent aid and we make sure they have access to it and we do it for free. Families actively looking for a professional to help them get the insurance coverage they need for their loved one's ABA therapy will find I PEEP BXS to be their best solution. 
Skilled Behavioral Analysis Service for Happy Beginnings
ABA therapy involves direct treatment with trained professional behavior analysts in the comfort of your home. We work as an interdisciplinary team to get your child the best-individualized plan. Children and young adults battling autism deserve all the professional attention and care that allows them to overcome the challenges they face and lead a happy life, full of opportunities. The behavioral analysts at I PEEP BXS passionately tend to their patients and provide the special help each individual needs with utmost care, patience, and professionalism.
All Our Services Revolve Around Autism Spectrum Disorder & Developmental Delays. We provide all types of Autism testing to ensure it is caught just in time!
Staying in the comfort zone keeps children safe, happier, and confident. We come to your place to get started with in-home ABA therapy and to provide other relevant services.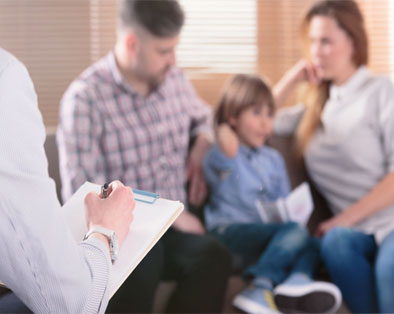 We've got your back with our numerous ABA-related assessment tools. The assessment results allow professionals to pinpoint obstacles that prevent from acquiring new skills. Our Autism therapists will then know precisely what treatments to recommend.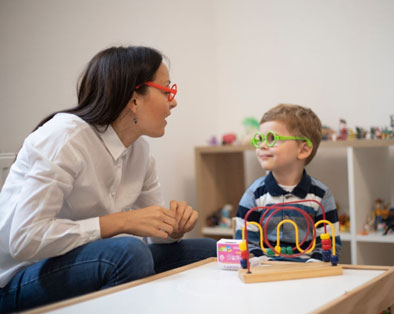 Individualized Treatment Plans
We have modified treatment plans for each individual, depending on certain factors, such as state, level, type, interests, needs, skills, and much more. 
ABA Verbal Behavioral Therapy
Verbal Behavior therapy teaches language and communication skills, based on ABA principles. It encourages people with autism to learn language and the purpose of words.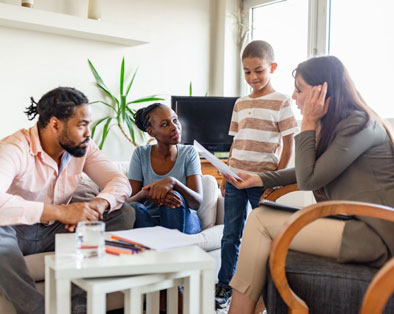 Parent training decreases parent stress, increases intervention efficiency, and improves outcomes; helping people with autism reach their full potential. Our specialists in Autism know how to educate and train the parents to handle things on their own!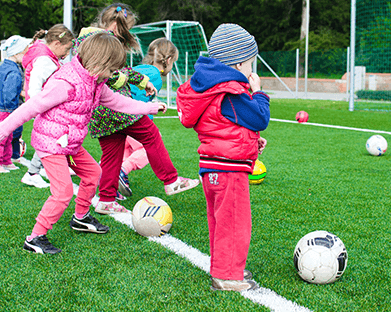 Community natural environment (Social Skills)
Community Natural Environment is teaching; ABA therapy in a 'natural environment' or out in a 'real-life' setting, as opposed to a more formal, clinical setting.
We Prefer to Focus on Activating Potential Abilities Rather Than Noticing Disabilities!
Why does your child Need ABA Therapy Right Away?
ABA therapy applies to our understanding of how behavior works in real life situations.
Our goal is to help each person work on skills that will help them become more independent and successful in the short term as well as in the future.
Can be adapted to meet the needs of each unique person.
Provided in many different locations: home, school and the community.
Teaches skills that are useful in everyday life.
It can involve one-to-one teaching or group instruction.

Children's autism test needs to be carried out quickly to ensure it doesn't get out of hand.
What Our Clients Expect from Us?
Our clients try to accomplish independence and more socially acceptable behavior by implementing smaller component skills to build on new skills. Other benefits also include decreasing problematic behaviors and finding more socially appropriate behaviors. It also allows for the Improvement or maintenance of communication and language.
Your tax-deductible gift will support autism education, awareness, advocacy, research, and most importantly, enable us to assist families living with Autism. This ensures the majority of the donation is used directly to improve the lives of individuals affected by Autism. 
Let us help your loved ones learn what they may find challenging. We provide accurate Autism tests for kids. We make everything easy for people with Autism. Contact us right away to know more about our services.
Quick Answers Related To Autism Diagnosis in Infants and Children
1
How is Autism diagnosed in infants?
It's hard to tell if your baby has Autism Spectrum Disorder because it does not show itself through physical symptoms. Instead, there are subtle signs and hints that parents need to look for to realize that their baby has Autism and needs immediate assistance. To identify whether your baby has Autism or not, you can look out for the following signs:
Babies tend to make eye contact with almost everyone present in the room, including animals. From a very early age, babies can easily find faces around them and make successful eye contact with them. Later, babies use this method to build social relationships with the people around them and gain information about their surroundings. Research has suggested that babies who have developed Autism will begin to make less and less eye contact with other people around the age of 2 months. So, you might want to closely monitor how much your baby is making eye contact with everyone since this is an early indicator. 
Another thing that babies love doing from an early age is pointing and gesturing at things that interest them. Babies learn to gesture before they get to the talking phase. Babies and children with Autism have been observed to point much less than non-autistic ones. Less gesturing and pointing is also an indication of a possibility of a delayed speaking phase. Another strong indicator is that your baby fails to follow your finger and look at something you are pointing at. The skill to successfully follow someone's lead and look at the intended target is called joint attention, which Autism significantly decreases. 
Other indicators include:
Little to no Response when you call out their names.

 




Reduced emotional facial expressions.


Significant delay in speech & language skills. 


Losing the progress of learning skills.
2
How is a child diagnosed with Autism?
Young Children
Children at a younger age will show signs of Autism in the following ways:
They won't respond to their names more frequently and will simply carry on doing whatever they are busy with. 

More often than not, they will avoid eye contact even when they are talking or interacting with you. 

Autistic children will fail to smile even when the situation is appropriate, and you are smiling at them. 

They will throw a huge tantrum if something is done against their routine or introduced to certain tastes, smells, or sounds. 

You will notice far too many repetitive motions in their fingers, body, and legs. 

They won't be talking, engaging, or socializing with other kids as much as they should be doing for kids their age. 

These children also repeatedly repeat things, phrases, and points until the person they are communicating with completely understands them. 
Older Children 
Older children who have Autism will tend to act in the following manners:
They will appear not to understand what the kids and adults around them are feeling or thinking. 

These kids will find it extremely challenging to express how they feel inside. 

They will do their best to stick to a routine strictly and will be very angry and annoyed if something changes. 

Children with Autism tend to have a keen interest in particular subjects or activities while ignoring the rest. 

They might get upset with you if you ask them to do a chore. 

One of the hardest things for them will be to make friends. 

They will not understand the concept of jokes and sarcasm and will take things literally.